My first Japanchin - white and red female ICH Camilla Elegantia morum - I bought in 1998. Very quickly I was excited by its noble, proud, dignified, yet friendly and very nice character.
Soon after we had visited the exhibition of dogs, which were both with the first, and gradually many show awards including the highest - Interchampion title.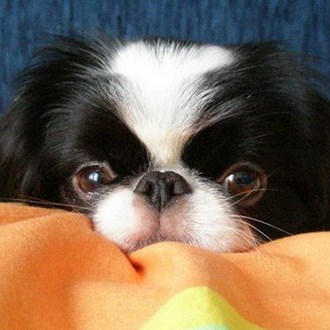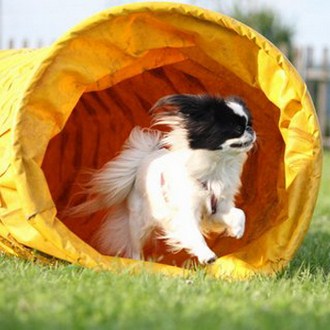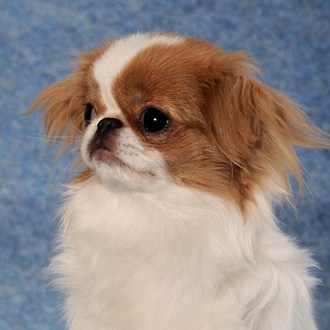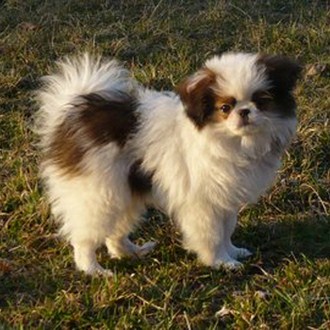 The exhibition is still participate, except for a presentation I mean mainly leisure time spent with my dogs.
No wonder it was not long before the white and black was added CH Camilla Zumiko Hvězda Pamiru and gradually a few more of their own china and purchased breeding unrelated.
Since my first japan chin was my first dog ever, I have devoted much time and devote obtaining information about dogs in general, their origin and behavior, education and training, health care and nutrition.
With its young Chiny I attended canine organization - training center - where he met with many other dog friends, learned basic obedience, and many of them enjoyed the basics of agility.
I knew that japan chin is very playful, and docile, although some Chin somewhat reserved and sometimes headstrong. There is a need to deploy high diplomacy dog, the owner reached his chin and left Japan with a sense of the winner.
In 2002 I breed the first litter of puppies japan china. Although the Japanese Chin is not a demanding dog, breeding and rearing of puppies find it very difficult thing for an experienced and dedicated breeder who is willing and capable of rearing puppies devote all his time. Even after more than ten years, this breed each litter for me means a new experience.
Although the Japanese Chin is characterized as a small social dog suitable for your home, I give my Chinua, especially young people, plenty of exercise outdoors, in nature, where I was accompanied on walks for free. Reasonable amount of movement and residence outside supports healthy body composition and has a positive effect on the activity of the digestive system. My Chin never suffer such as loss of appetite.
In nutrition prefer dry granular food quality brand, proven over many years by adding the condition by fits and starts preventative vitamins, plant support ligaments and joints, coat quality, immunity. Chin also receive our raw and cooked meat, vegetables and fruits and some dairy products. I feed twice a day, every chin gets exact dose according to age and condition. In addition, do not have any food. Just so I can individually control their daily income. Lactating females and puppies weaning receive mainly fresh food prepared at home.
Currently living with us less than a dozen Japanese china, young and old, males and females. Each individual is trying to pay in terms of care, contact and love. All together with us, of course, live in an apartment, even though summer temperatures favorable for most of the day spent outdoors. Precisely because of the mixed dog kennel let all breeding dogs after neutering. On the basis of personal experience with me very well, and neutering dogs is beneficial both in terms of health (especially bitches), and in terms of psychological.
Puppies bring up an average of 1-2x a year. This period for me is always very challenging. The Japanese Chin is the only breed, which I have devoted and dedicated breeders.
The selection of parental pairs I put great emphasis on, among other things unrelated breeding. Inbreeding was not so ancient times, often the only option. Today we should try, in my opinion, rather to correct its negative consequences.
At present, I leave all my Chiny after reaching breeding screened for patellar luxation. In the near future I intend to do a basic eye exam and am concerned about the possibility to perform genetic tests for inherited diseases.